Space Tourism Society (STS)
STS is the biggest and most established space tourism organization in the world, with chapters around the world in the United States of America, United Kingdom, Sweden, Spain, Germany, Holland, Japan, Malaysia, Singapore and Australia, and in Malaysia, its chapter is officially known as, Space Tourism Society Malaysia Chapter (STS-MC).
Space Tourism Society Malaysia Chapter (STS-MC) is a chapter of Space Tourism Society, a not-for-profit organization registered in the State of California, United States of America in 1995. Then, the chapter was registered in the State of Selangor, Malaysia in 2011. At the present time STS-MC is a very active and an established chapter of the organization with a commercial project, which is the development of a spaceport in Malaysia, known as Spaceport Malaysia.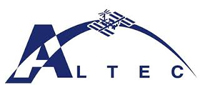 ALTEC – Aerospace Logistics Technology Engineering Company
is the Italian center of excellence for the provision of engineering and logistics services to support operations and utilization of the International Space Station and the development and implementation of planetary exploration missions. ALTEC is a public-private company owned by the major European space company, Thales Alenia Space and the Italian Space Agency, ASI.  ALTEC is based in Turin and has liaison offices at NASA and ESA. ALTEC services ranging from engineering and logistics support, training of astronauts, to support experiments in biomedicine in particular, the processing of scientific data, the development and management of the ground segment of space programs and the promotion of space culture.